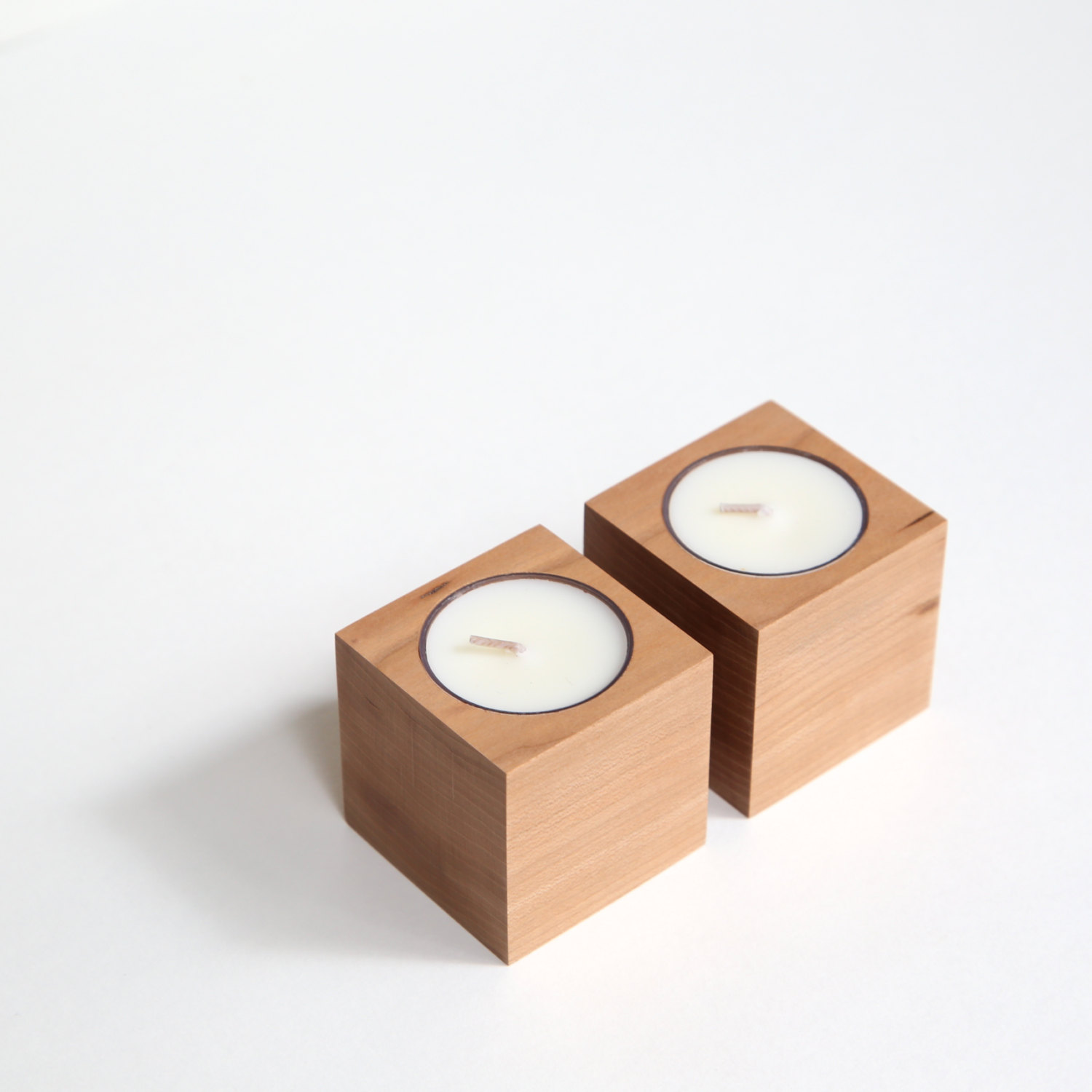 shop
tealight candleholder [cherry]
Dimensions: 2" x 2" x 2"
Species: cherry

Finished with museum wax to create a durable, waterproof, smooth surface that is pleasant to touch and smell, while maintaining the natural color of the wood. we try to cut each cube with careful accuracy to draw attention to the detail in the wood's unique cell structure and beautiful grain patterns.

Each cube comes with a grapefruit scented soy wax tealight candle.

Note: the listing price is for one candleholder (candle included). Our packaging also works great as a gift box.