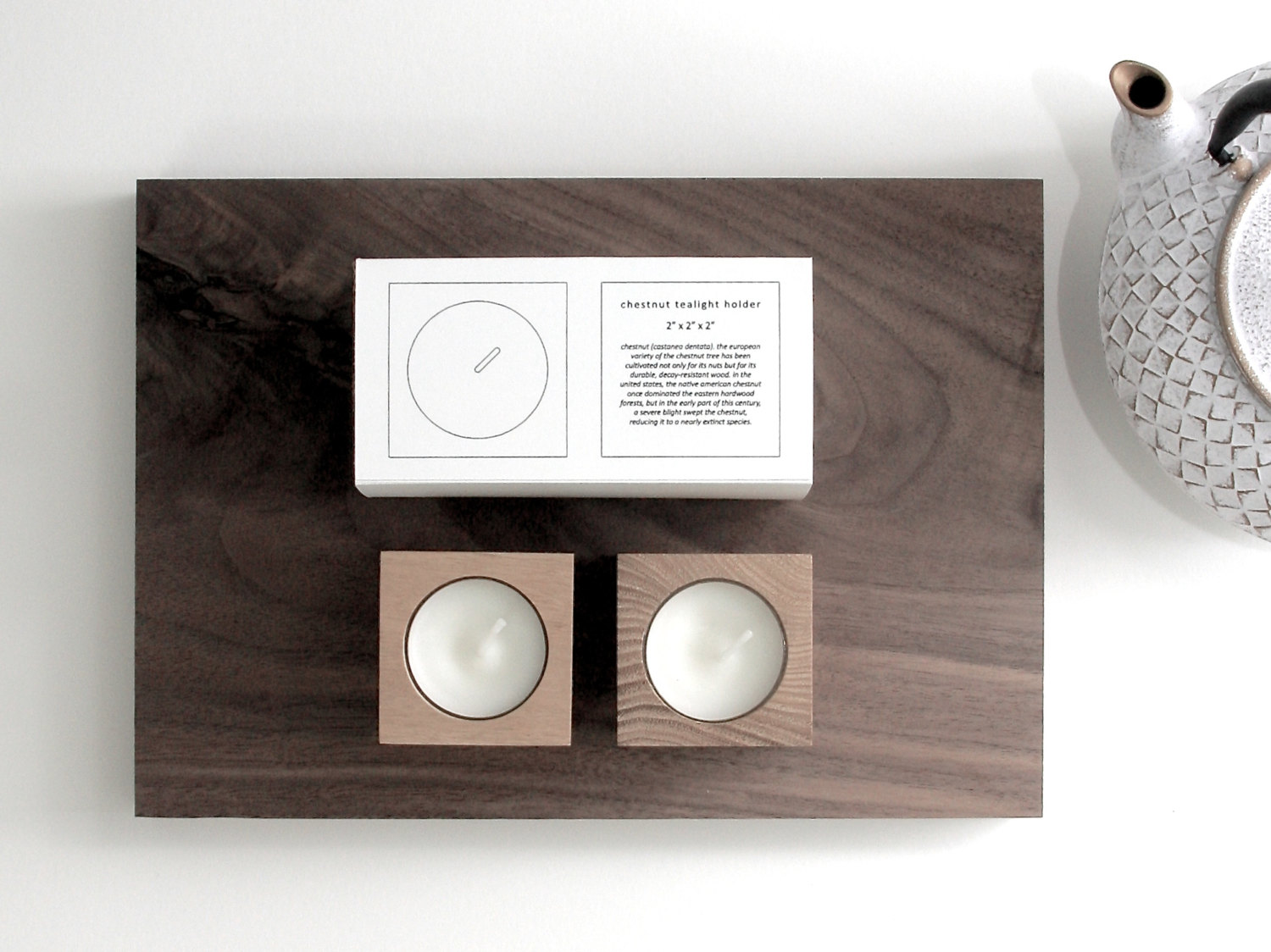 shop
tealight candleholder [chestnut]
Dimensions: 2" x 2" x 2"
Species: chestnut

Finished with museum wax to create a durable, waterproof, smooth surface that is pleasant to touch and smell, while maintaining the natural color of the wood. we try to cut each cube with careful accuracy to draw attention to the detail in the wood's unique cell structure and beautiful grain patterns. for this reason, as well as for its strength and wonderful coffee color, chestnut has recently become one of our favorite materials to work with. our stock comes from a giant historic chestnut tree which had to come down at a local public garden. we are constantly discovering incredible patterns that appear through both its cut and raw edges.

Each cube comes with a lavender or grapefruit scented soy wax tealight candle.